FIRST OFF
Why Should I Choose a Tile Backsplash?
Using a tile backsplash in your kitchen contributes to the overall design and aesthetic of your space, while also providing you with a low-maintenance way to protect the walls against moisture. Wall tiles add character and texture, while protecting the surface. When you choose your backsplash look to find the product that matches your personal style, your lifestyle, and your budget.
Fortunately, there are many different options of tile to choose from, including ceramic tile, subway tile, geometric or floral patterned tile, glass tile, mosaic tile, natural stone tile and marble slabs, and more. The right tile will really bring the wow-factor to your kitchen!
Choose Your Style
Backsplash Tile Design Trends
Because tile is available in such a large selection of colors, patterns, designs, shapes, and sizes, you can create a look that is unique and perfect for your home and your personal taste. Wall tiles are not just a practical choice for your backsplash, but they are a beautiful feature that can be a focal point or a background element to complement your overall aesthetic. Whether you like the look of stylish geometric or floral patterns that are making a big comeback, classics like subway tile, the contemporary look of mosaic tile, or the elegance of natural stone, there is a design trend for everyone.
1. Patterned tile
If you want to make your backsplash a focal point in your kitchen, patterned tile is the way to go. Patterned tile is available in a wide variety of designs including more subtle styles, but if you want to choose one of today's trends opt for bold geometric or intricate floral patterns to make a huge impact on the look of your kitchen. Patterned tile is a great way to add color, texture, and depth to your backsplash. There is no better way to make a statement with your backsplash tile than to choose a patterned tile.
2. Classic Tile
When it comes to classic looks for your backsplash tile, subway tile is an excellent choice. Subway tile is incredibly versatile and can be installed in many different ways. The classic subway tile installation is staggered horizontally. But they can even be installed vertically, in a herringbone pattern, or a geometric pattern for a more personalized touch. Subway tile is not the only classic blacksplash option. You can opt for a marble-look tile or neutral tiles to create a background element in your kitchen that will last for years.
3. Mosaic Tile
You cannot go wrong with a mosaic tile backsplash in your kitchen. Mosaic tile is available in a wide variety of colors, patterns, sizes, and styles so you will find one that matches the look you want. Mosaic tile is full of personality and will brighten any space, while adding texture and depth. Small round and hexagon shapes are trendy right now because they match both vintage-inspired and more contemporary kitchens alike. Mosaic tiles are also available in a variety of materials, including glass, ceramic, and even natural stone.
4. Natural Stone Tile
Natural stone tile backsplashes are a beautiful, elegant choice that can add sophistication or even a rustic look to your kitchen. They are popular because of their versatile style and their durability. Natural stone tile is visually striking, no matter which material you choose, quartzite, soapstone, marble, river rock, and more. Natural stone tiles work best in a room where you want to bring natural elements and materials into your design. But, they do have to be resealed regularly, so they are not as low-maintenance as other options.
Choose Your Perfect Look
The Best Backsplash Tile
Deciding which design trend is made for you is the first step in creating your perfect look. You'll also need to decide which color or colors, tile size, tile shape, and your layout. To make those final tile decisions for your ideal backsplash you need to consider the look you're wanting to achieve in your kitchen, the color of the other elements in your kitchen, and the size of your kitchen. Light colors and smaller tiles help a smaller kitchen feel more spacious, while darker colors and larger tiles make an expansive space feel cozier, for example. The right tile for your backsplash will transform your space into your dream kitchen.
1. Choose your Tile Color
The color of your tile or colors in the pattern of your tile are important to the overall look of your kitchen. When you choose your color, take into consideration the other elements in your kitchen, such as your counters, cabinets, and floors. You want your tile to complement the rest of the room, but it doesn't necessarily have to match. If you've used a white countertop, you might choose a more decorative backsplash tile that adds a bold pop of color. But if you've chosen a colorful countertop with a lot of marbling, you will want a more neutral tile.
2. Choose Your Tile Size
The simplest way to choose the right size tile for your backsplash is to let the size of your room guide you. If you have a large room, it can handle larger tile. If you have a smaller room, opt for smaller sized tile. Of course there are always exceptions, but that is a good basic guideline to help you find what's right for your room. Larger tiles in your backsplash also typically work best for more contemporary designs while smaller ones work best in more traditional designs. Also, consider the height of your backsplash and how the size of the tile will impact that.
3. Choose Your Tile Shape
Tile shapes vary widely so you can create a look that is uniquely yours. One of the most standard shapes is the rectangular subway tile, which is perfect for a classic looking kitchen or one where you want your backsplash to serve as more of a background element than a focal point. Rectangle and square tiles create a clean look, perfect for an open look. But if you want to add more personality, you can choose from any number shapes, including round shapes, chevron, hexagons, and the list goes on. Hexagon tiles, as well as chevron tiles, are a great choice if you're wanting to make a sleek focal point in your kitchen.
4. Choose Your Tile Layout
You may not immediately think of the way you layout your tile as another design option, but it is. When it comes to the classic subway tile, traditional is a staggered horizontal, but you can also install it stacked, vertically, or even in a chevron or herringbone pattern. The same is true for other shapes and sizes of tile. A recent trend in backsplashes is to install your tile vertically to emphasize the height of your ceiling. This will make a smaller kitchen look more expansive. You can install tile at an angle, too, for a unique look. You can also make the space between your tiles wider or choose a grout that either matches or contrasts with your tile to create the look you want.
Need Help Choosing A Backsplash?
You'll be surprised how much a beautiful new backsplash can really transform your kitchen or bathroom. We can help! Our team of experts have years of experience picking out the perfect backsplash tiles of all shapes and sizes. We can help you find the right tile for your home. Whether you want a classic style or a more contemporary look, contact us today to get started on your new backsplash project.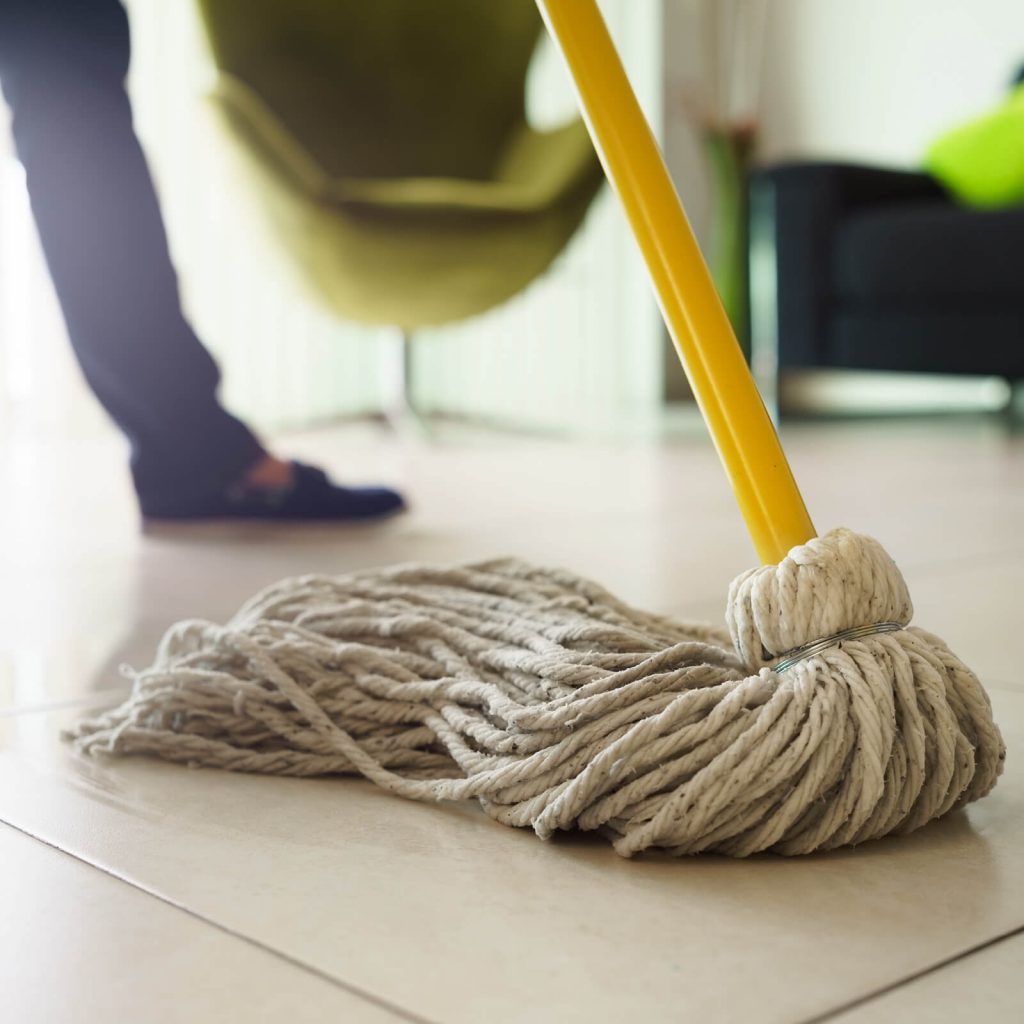 Tile Care
By following these care guidelines, your new tile can stay attractive for many years.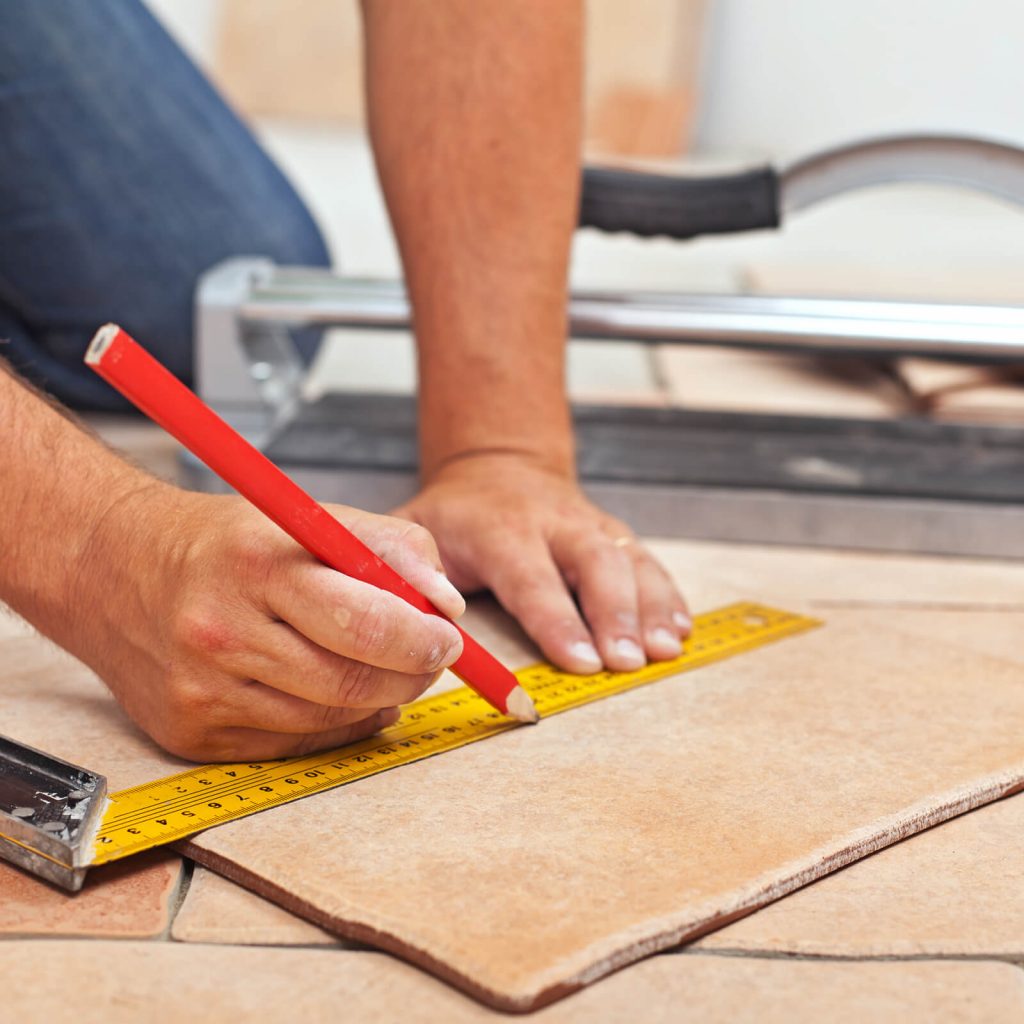 Tile Installation
Being ready for your tile installation will make the entire process go more efficiently.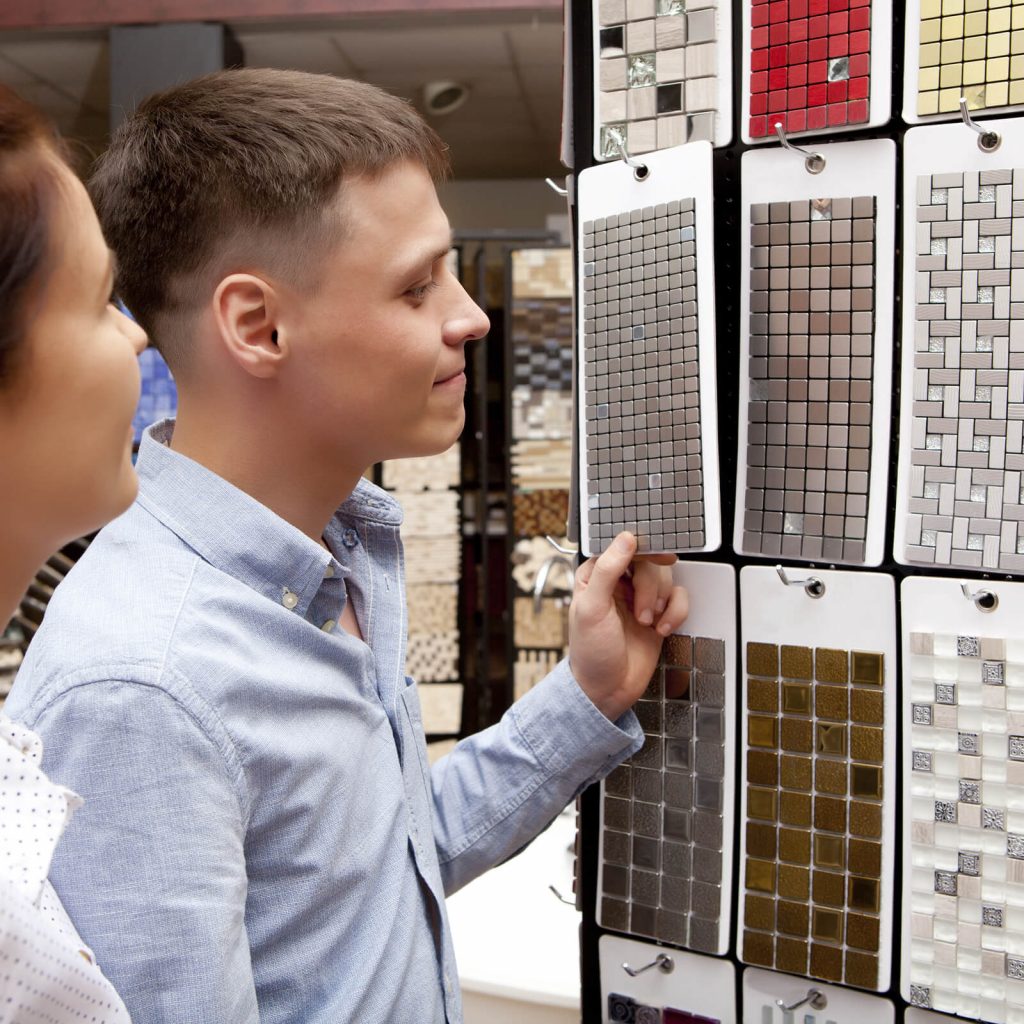 Tile Trends
Each ceramic tile style and trend has its own characteristics and performance capabilities, which you'll ned to consider.
---
Serving Miami, Pembroke Pines, Davie, Ft. Lauderdale, Coral Springs, Deerfield Beach, West Broward, Doral, W. Kendall
 Carpet Store | Flooring Store | Hardwood Flooring Store | Ceramic & Porcelain Tile Floors | Stone Flooring | Laminate Flooring | Inlays, Medallions, Mosaics
Featured Brands | Smartstrand by Mohawk | Mohawk Smartstrand Silk | Mohawk Forever Clean | Mohawk Forever Fresh | Pure Color Polyester & Nylon | Pet Protect | Smartstrand with Dupont Sorona | Scotchguard | dreamweaver | Tuftex | Aladdin | Kane Carpet | Godfrey Hirst | ArmorMax Wood | Armstrong Wood | Engineered Floors | Custom Wholesale Floors | Masters Lumber | Mastercraft | Coretec | Laufen | Roca Tile | MS International (MSI) | US Floors | Porcelanosa | Suncrest | Southland Floors | Mohawk RevWood | Pergo
Additional Markets Served: Key Biscayne, Pinecrest, Cooper City, Miramar, Miami Lakes, Pompano Beach, Dania Beach, North Miami Beach, Miami Beach, Homestead, Key Largo, Marathon, Florida City, Lighthouse Point, Boca Raton, Delray Beach, Miami Springs, Sunrise, Plantation, Weston, Boynton Beach, Hialeah, Palmetto Bay, Hollywood, Opa-locka, Tamarac, University Park, Cutler Bay