Subflooring, Moisture, & Sun Exposure
Before you have your floors installed, be aware of your subflooring surface and how your product was designed to be installed over it. Many of our luxury vinyl products are engineered to float over your existing floors, but the surface below still needs to be thoroughly cleaned & completely level to ensure no warping or other types of damage occur from below.
All of our luxury vinyl products feature either a water-resistant or completely waterproof surface. However, moisture can still become trapped between the subfloor and the vinyl during installation. To ensure a successful job, regulate the humidity in your home for a few days leading up to the installation of your new vinyl.
Prolonged exposure to UV radiation from sunlight can cause your luxury vinyl floors to expand and contract or for surface colors to fade over time. To avoid these types of damage, use window treatments to block or mute sunlight. You can also occasionally rotate the placement of furniture and rugs to ensure even exposure on all parts of the floor.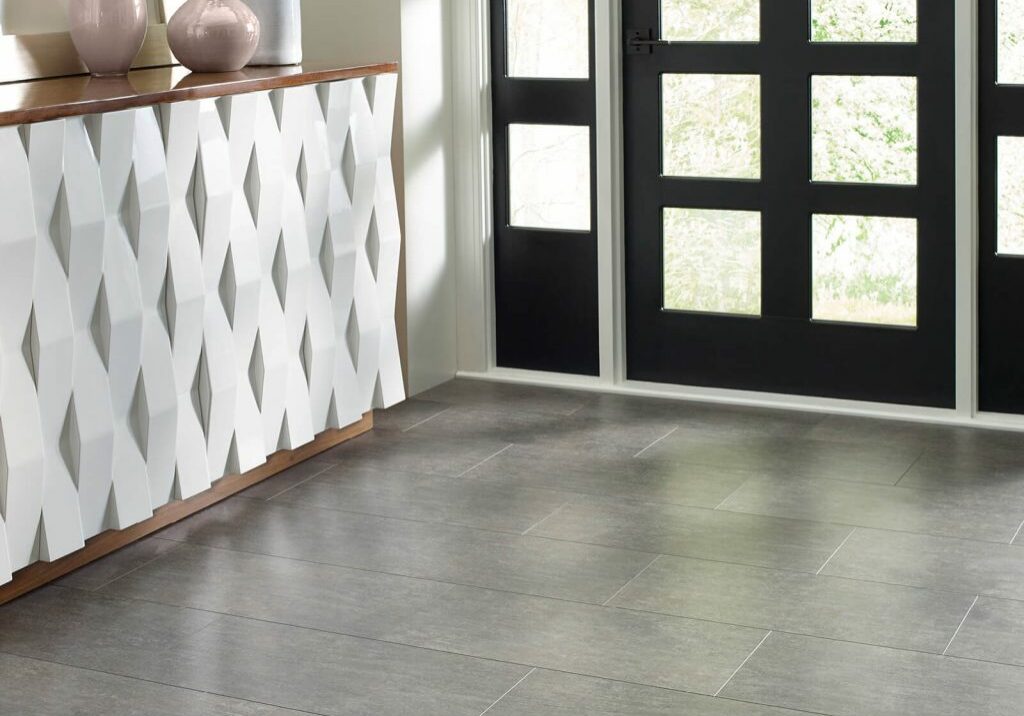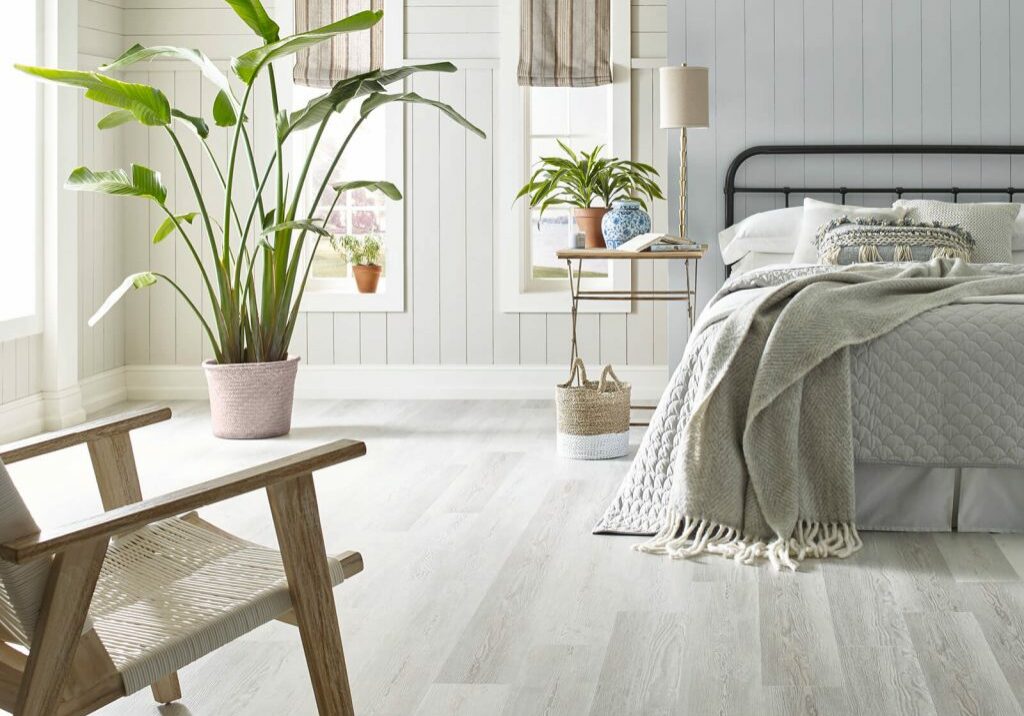 Lifestyle & Maintenance
You'll find a range of features when you shop for luxury vinyl floors. We've already established that some products are waterproof, but other features include resistance of scratches, scuffs, dents, and stains. Consider what sorts of damage might be more likely to occur as a result of your lifestyle. If you have a family with small children or pets, spills or scratches may be your primary concern. Consider how you can mitigate these forms of damage with the right floor in combination with area rugs and other preventative measures.
Even with resistance to so many types of damage, you'll still need to establish a routine for proper luxury vinyl care. Our experts have assembled a guide to help you with regular care, preventative maintenance, spot cleaning for spills and stain removal. Be sure to consult your manufacturer's guidelines to ensure that you're adhering to your warranty requirements.
Luxury Vinyl Flooring's Layers
Waterproof luxury vinyl flooring sets itself apart from other vinyl products by its ability to closely mimic the look of natural materials, such as wood or stone. It accomplished this by a surface layer that has very realistic photo-created images, combined with textures that resemble that of the real materials.
Waterproof luxury vinyl takes on one of two forms. Either it simulates stone, or it simulates wood. Another thing that distinguishes luxury vinyl is the shape of the individual pieces by coming in plank and tile shapes. Luxury tile is either 100% vinyl or a vinyl/limestone mixture. Any wood-look waterproof luxury vinyl will be made of all vinyl. Stone-look luxury vinyl will contain limestone.
There is no difference in the number of layers between traditional vinyl and waterproof luxury vinyl products, only the thickness of these layers. Both have four layers. Starting with the backing layer, or the bottom layer, this is the layer that gives the product structure and stability. The backing layer comprises 90% of the product's thickness. Next, the design layer provides the photo-realistic print of the stone or the wood. Then a clear film is added. This layer protects against harder damage, such as rips and tears. The topmost aluminum oxide-based layer prevents light scratching and shoe scuffs.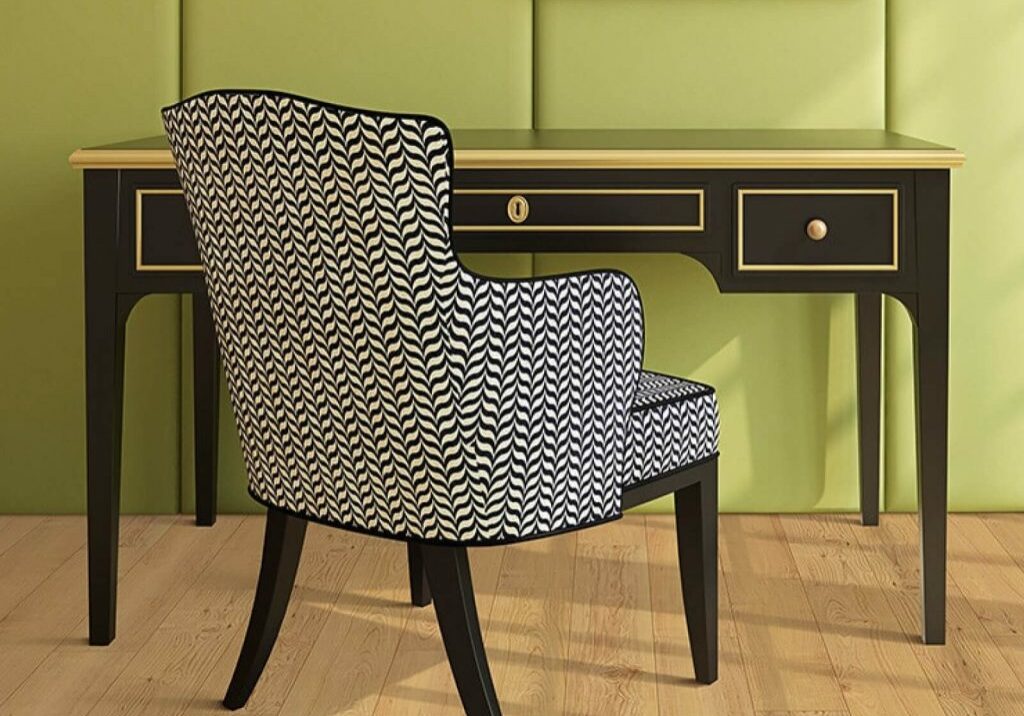 Luxury Vinyl Flooring Colors
Luxury vinyl flooring comes in a variety of styles, shapes, and colors. Luxury vinyl provides a broad range of natural designs, from realistic wood grains to elegant stones and rustic slates in neutral colors.
LEARN MORE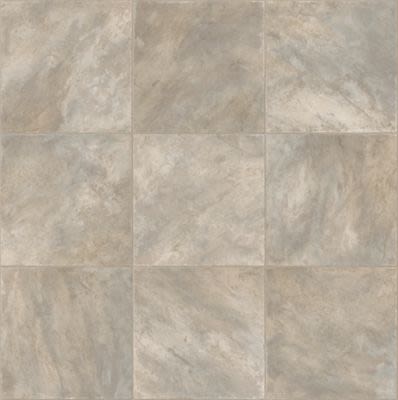 Beige Vinyl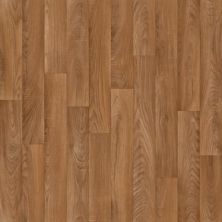 Brown Vinyl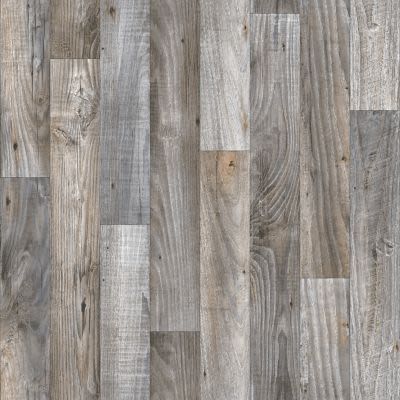 Grey Vinyl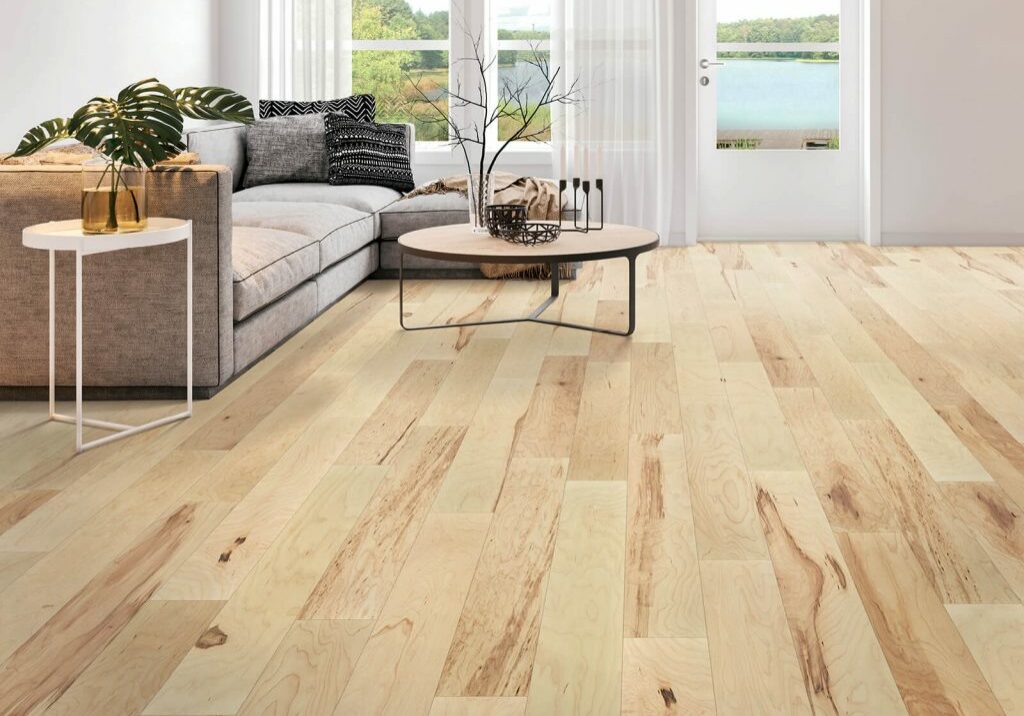 Luxury Vinyl By Style
In addition to different colors, wood-looks, and stone-looks, luxury vinyl offers even more styles! Decorative borders and geometric designs can be added that either include or exclude grout as an option. An advantage to waterproof luxury vinyl flooring is the ability to install modular patterns. Different tiles and planks can be combined too.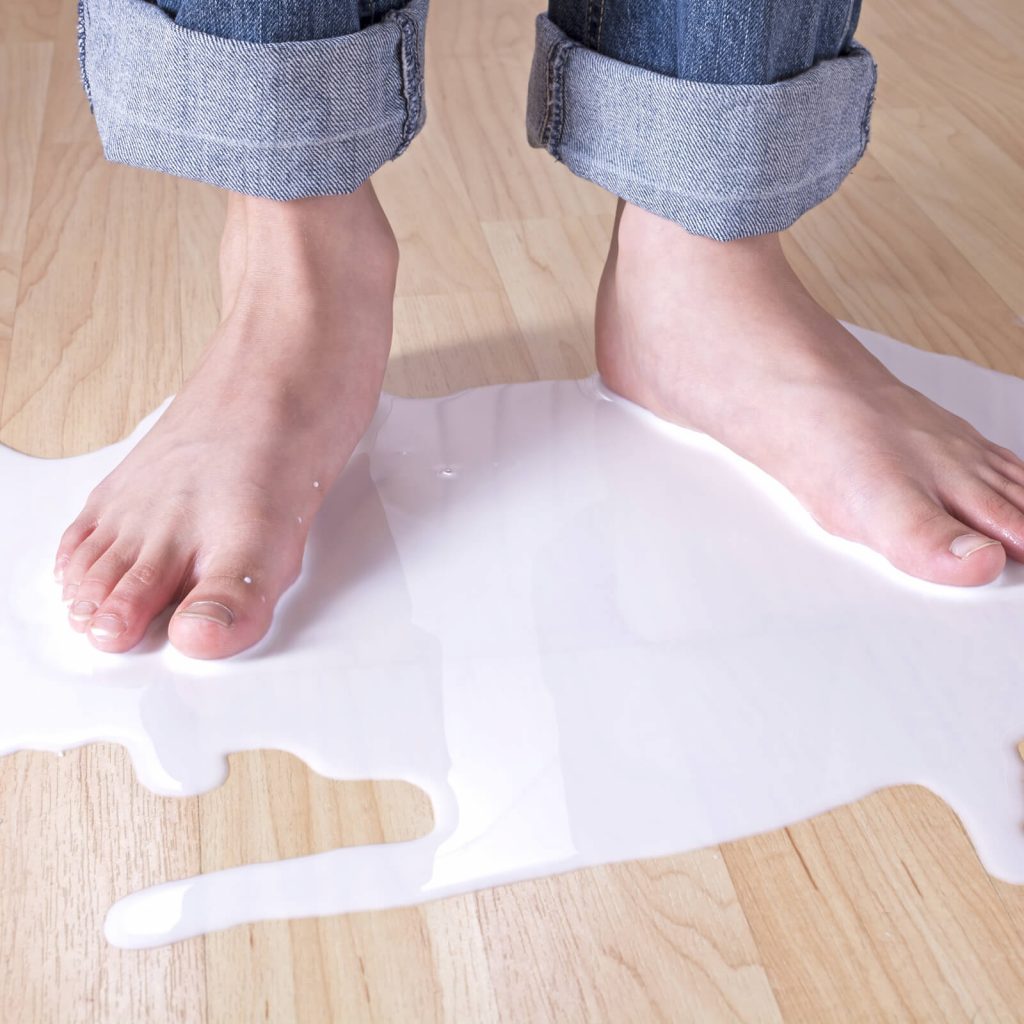 Luxury Vinyl Care
By following these care guidelines, your new luxury vinyl can stay attractive for many years.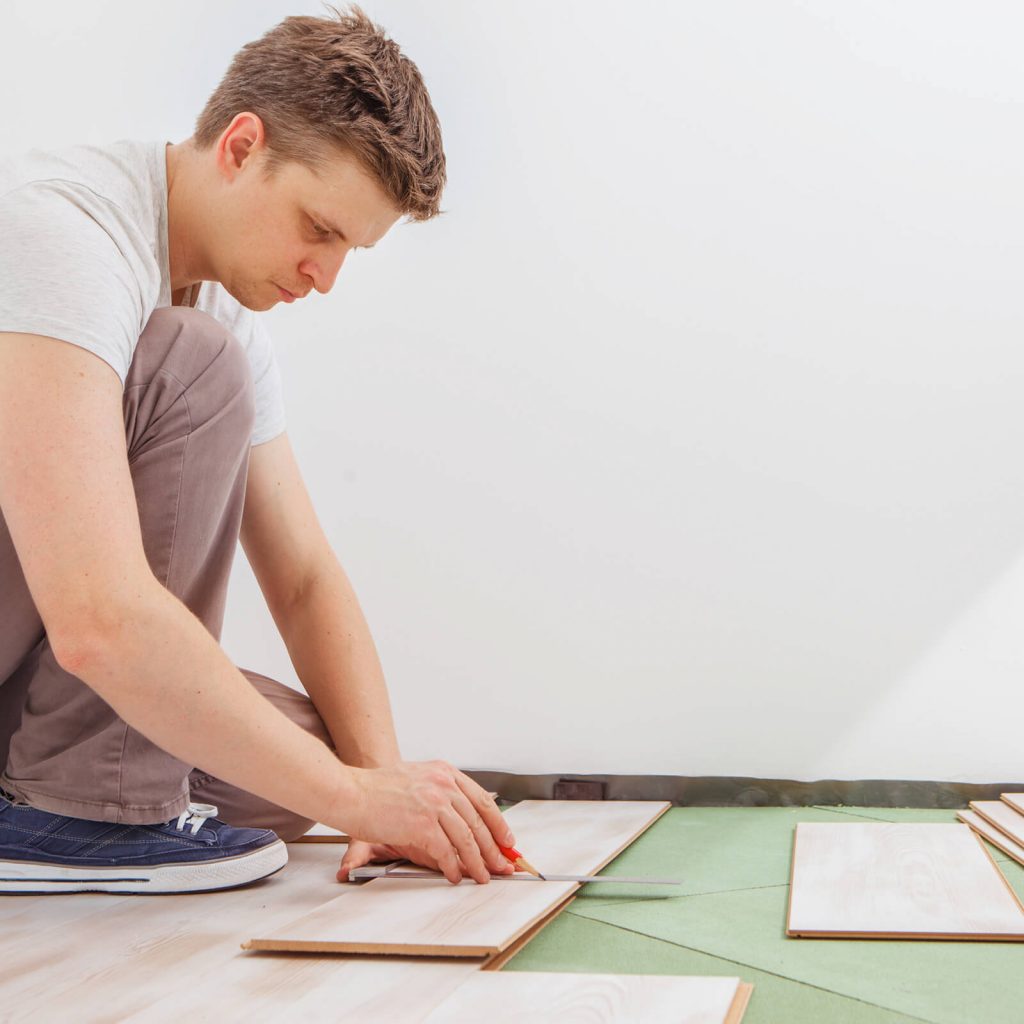 Luxury Vinyl Installation
Being ready for your vinyl installation will make the entire process go more efficiently.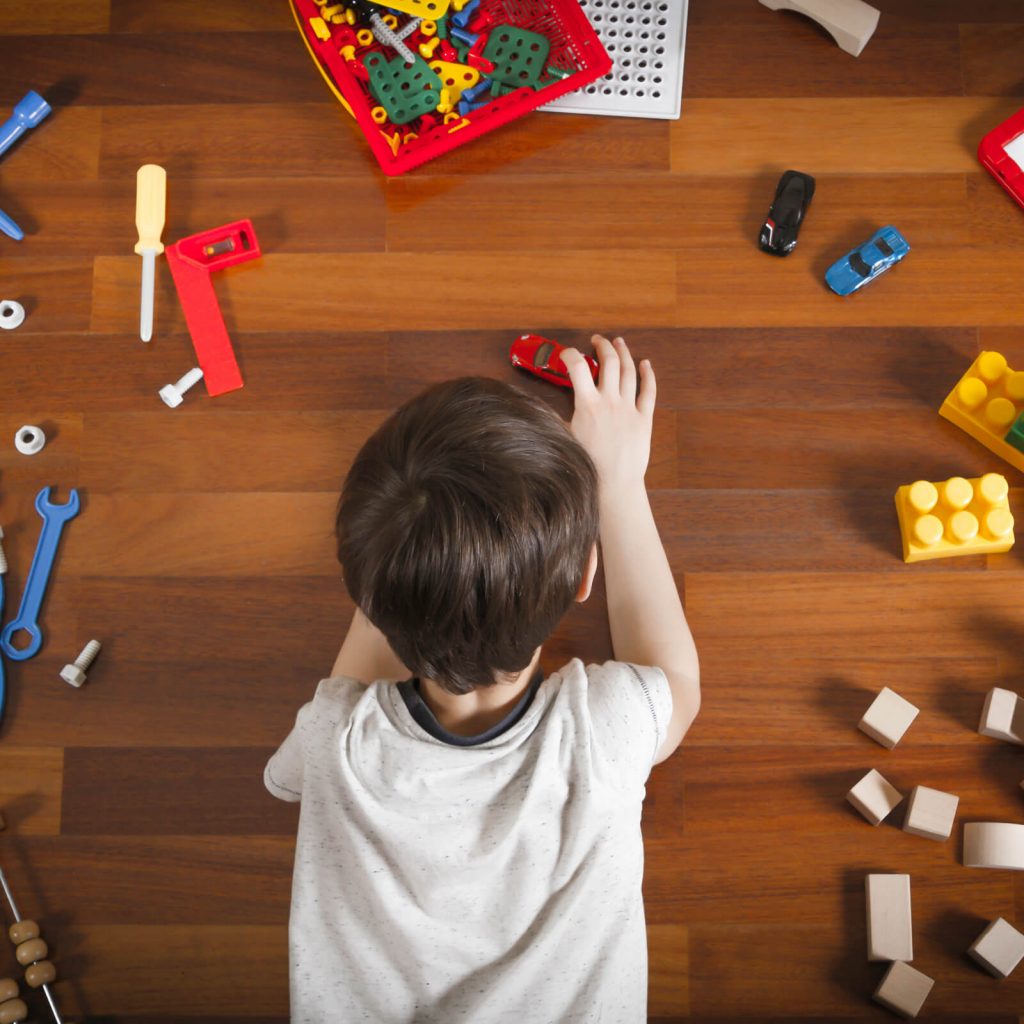 Luxury Vinyl Trends
Each vinyl style and trend has its own characteristics and performance capabilities, which you'll ned to consider.
---
Serving Miami, Pembroke Pines, Davie, Ft. Lauderdale, Coral Springs, Deerfield Beach, West Broward, Doral, W. Kendall
 Carpet Store | Flooring Store | Hardwood Flooring Store | Ceramic & Porcelain Tile Floors | Stone Flooring | Laminate Flooring | Inlays, Medallions, Mosaics
Featured Brands | Smartstrand by Mohawk | Mohawk Smartstrand Silk | Mohawk Forever Clean | Mohawk Forever Fresh | Pure Color Polyester & Nylon | Pet Protect | Smartstrand with Dupont Sorona | Scotchguard | dreamweaver | Tuftex | Aladdin | Kane Carpet | Godfrey Hirst | ArmorMax Wood | Armstrong Wood | Engineered Floors | Custom Wholesale Floors | Masters Lumber | Mastercraft | Coretec | Laufen | Roca Tile | MS International (MSI) | US Floors | Porcelanosa | Suncrest | Southland Floors | Mohawk RevWood | Pergo
Additional Markets Served: Key Biscayne, Pinecrest, Cooper City, Miramar, Miami Lakes, Pompano Beach, Dania Beach, North Miami Beach, Miami Beach, Homestead, Key Largo, Marathon, Florida City, Lighthouse Point, Boca Raton, Delray Beach, Miami Springs, Sunrise, Plantation, Weston, Boynton Beach, Hialeah, Palmetto Bay, Hollywood, Opa-locka, Tamarac, University Park, Cutler Bay