Looking for Tile in the Miami Area?
If you're looking for durable, resilient, and stylish tile flooring, then look no further than Dolphin Carpet & Tile located in Miami, Florida. We proudly feature the most diverse and affordable Tile offerings in the state. Let our dedicated team walk you through our robust selection of tile and answer any questions that you might have along the way! Visit any of our 10 store locations throughout the Miami area, our feel free to request an in-home estimate to help calculate the cost of your tile project.
Choosing The Best Tile
Finding the perfect tile for your next project can be a real challenge, especially if you've never purchased new flooring before. Whether you are looking to add tile as flooring or as a backsplash, there are so many different styles, textures, and patterns to choose from at all different price points, and the sheer number of options can be overwhelming.
However, there are a few key factors that should drive your decision, and by focusing on these you'll be better equipped to narrow down your selection and find a product that looks great and performs the way you expect.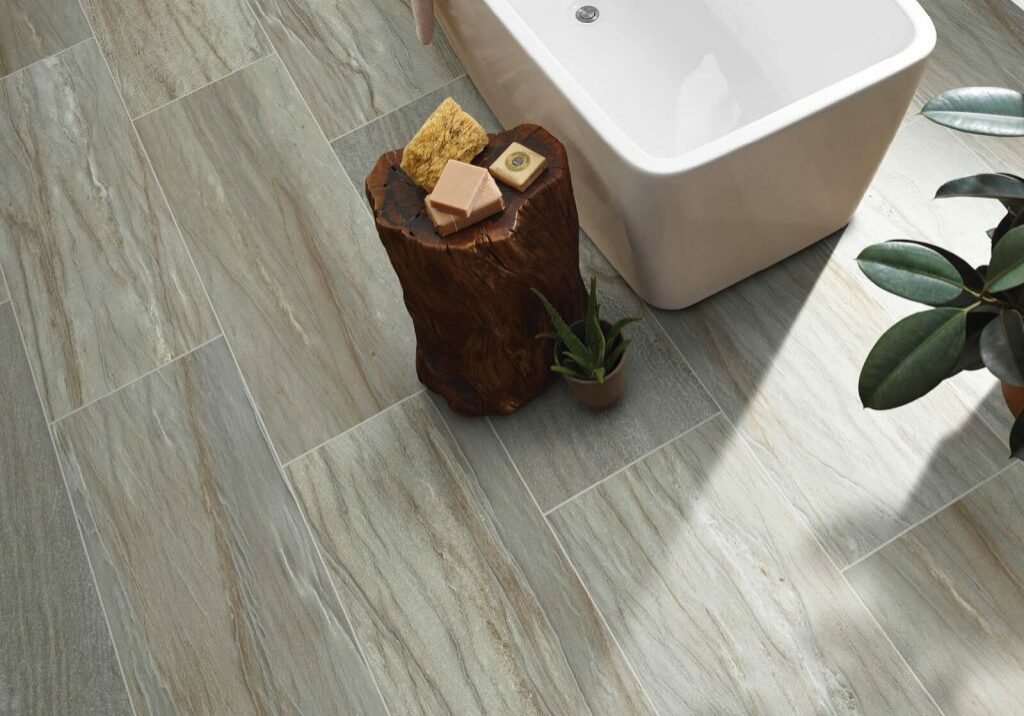 Tips For Texture, Variation, Shading, & Color
Many of today's most popular tile styles are designed to look and feel like natural stone, emulating the rugged surfaces and beautiful color variations of nature.
When designing with tile, it's important to understand the variations in glaze, gloss, and shade are a natural part of the material. You'll soon discover tile styles with shades and textures of varying consistency. Much of a tile's body color is influenced by the color of the clay used in its manufacture, typically red or white. You'll even notice variations between samples of the same color in countertops, wall tile, and tile floors alike.
Knowing that consistency varies is key to setting expectations about your final installed product, and our designers are here to help explain these variations while you are choosing your tile from our selection.
Moisture Absorbancy & Tile Density
As the composition of glaze varies, different tile styles will exhibit different levels of gloss and a range of surface textures. As you narrow your selection, you should consider two more factors: tile density and moisture absorption.
Tile density refers to a tile's weight compared to its size. Denser tiles are also stronger.
Moisture absorption refers to the amount of moisture that a tile can absorb. As density increases, moisture absorption decreases.
These factors will influence where certain tile products should be installed. For example, areas such as shower or bathroom floors are much safer with a denser, slip-resistant tile that absorbs less moisture.
You should also be aware that solid colored tiles provide a consistent look, however, shade variation is inherent in all fired tile products and certain tiles will show greater variation within their dye lots. Shade variation is usually listed on the back of the sample. Shade variation can have a low, moderate, high, or random rating. Color variations will also be present between the manufacturers' samples. Color consistency is something you should understand and carefully consider when selecting tile.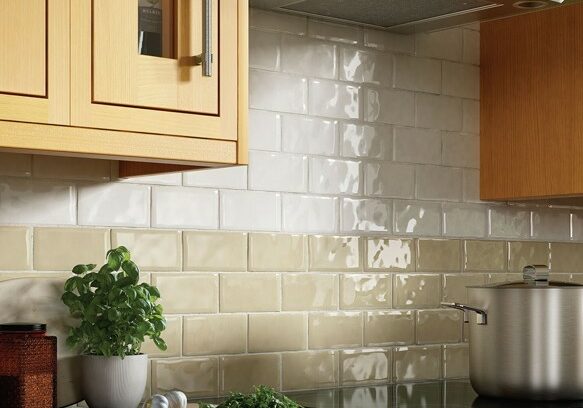 The Latest Innovations in Tile
Founder Jeff Katz introduces the latest innovation of tile flooring, with several options to choose from including wood-look planks and marble looks. Visit Dolphin Carpet and Tile today to learn more about our selection. We have 10 store locations in and around the Miami area.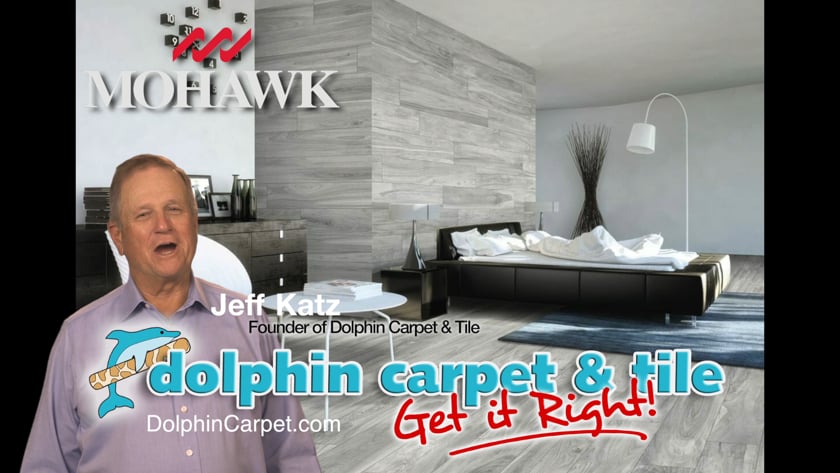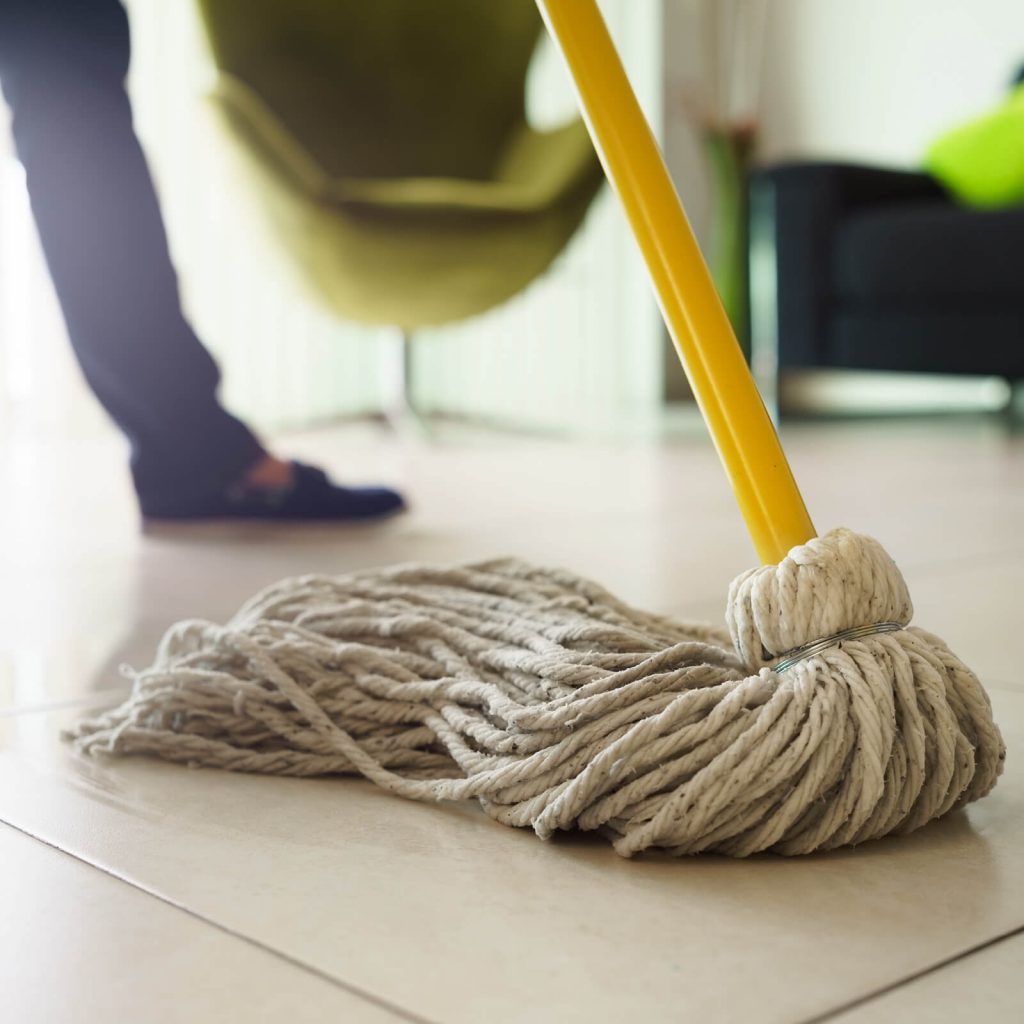 Tile Care
By following these care guidelines, your new tile can stay attractive for many years.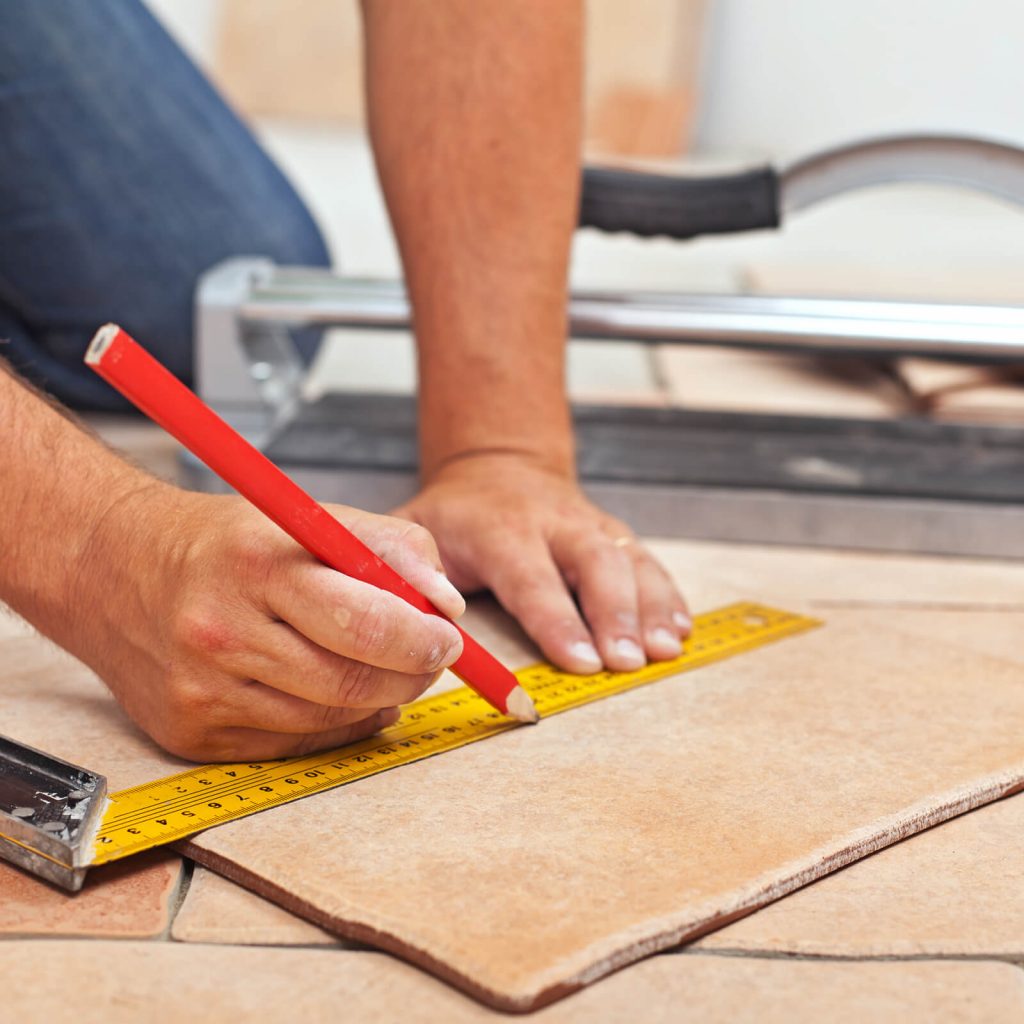 Tile Installation
Being ready for your tile installation will make the entire process go more efficiently.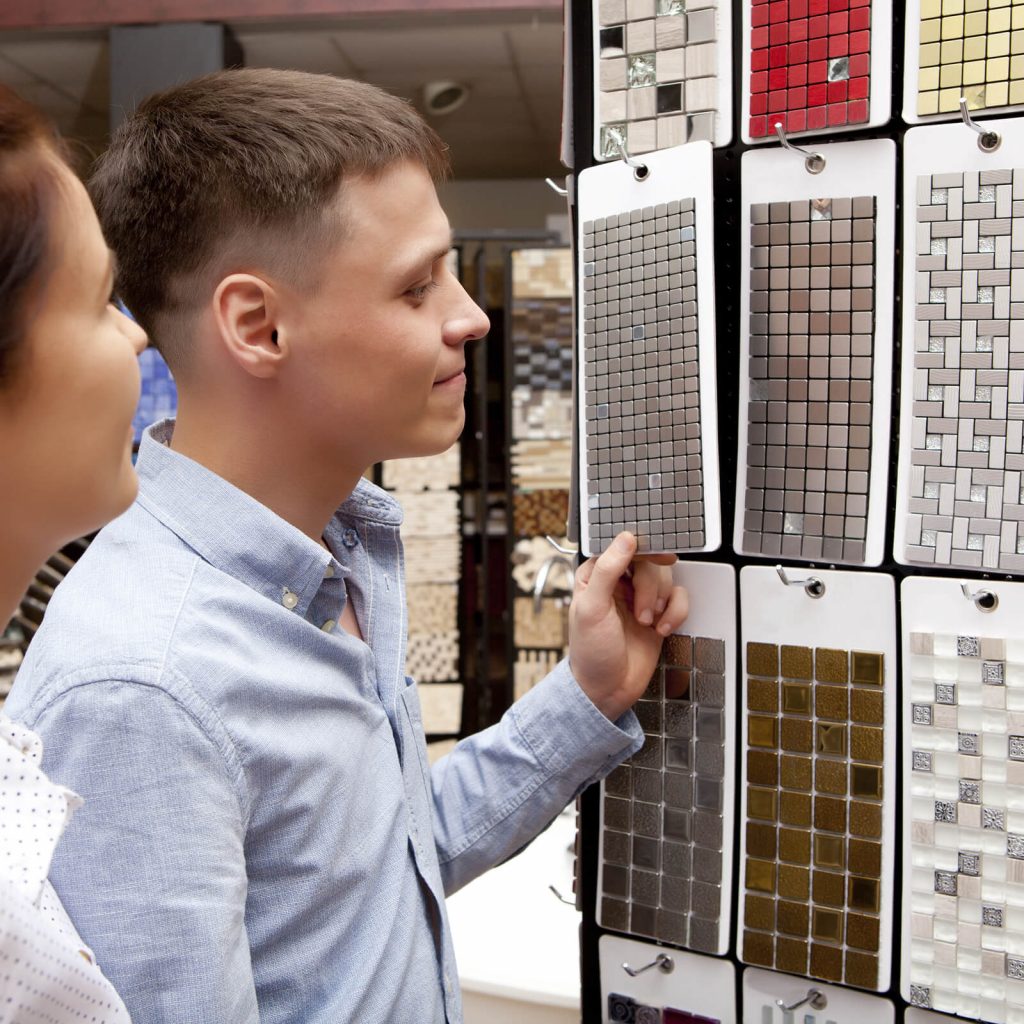 Tile Trends
Each ceramic tile style and trend has its own characteristics and performance capabilities, which you'll ned to consider.
Shop by Brand: Emser, Marazzi, MSI Tile
Shop by Color: Beige, Black, Blue, Brown, Gray, Green, Metallic, Multicolor, Red, Tan, White
Other Resources: Popular Backsplash Tile Styles, Installation, Care & Maintenance
Shop by Brand:
---
Shop by Color:
Beige, Black, Blue, Brown, Gray, Green, Metallic, Multicolor, Red, Tan, White
---
Other Resources:
Popular Backsplash Tile Styles, Installation, Care & Maintenance
---
Serving Miami, Pembroke Pines, Davie, Ft. Lauderdale, Coral Springs, Deerfield Beach, West Broward, Doral, W. Kendall
 Carpet Store | Flooring Store | Hardwood Flooring Store | Ceramic & Porcelain Tile Floors | Stone Flooring | Laminate Flooring | Inlays, Medallions, Mosaics
Featured Brands | Smartstrand by Mohawk | Mohawk Smartstrand Silk | Mohawk Forever Clean | Mohawk Forever Fresh | Pure Color Polyester & Nylon | Pet Protect | Smartstrand with Dupont Sorona | Scotchguard | dreamweaver | Tuftex | Aladdin | Kane Carpet | Godfrey Hirst | ArmorMax Wood | Armstrong Wood | Engineered Floors | Custom Wholesale Floors | Masters Lumber | Mastercraft | Coretec | Laufen | Roca Tile | MS International (MSI) | US Floors | Porcelanosa | Suncrest | Southland Floors | Mohawk RevWood | Pergo
Additional Markets Served: Key Biscayne, Pinecrest, Cooper City, Miramar, Miami Lakes, Pompano Beach, Dania Beach, North Miami Beach, Miami Beach, Homestead, Key Largo, Marathon, Florida City, Lighthouse Point, Boca Raton, Delray Beach, Miami Springs, Sunrise, Plantation, Weston, Boynton Beach, Hialeah, Palmetto Bay, Hollywood, Opa-locka, Tamarac, University Park, Cutler Bay