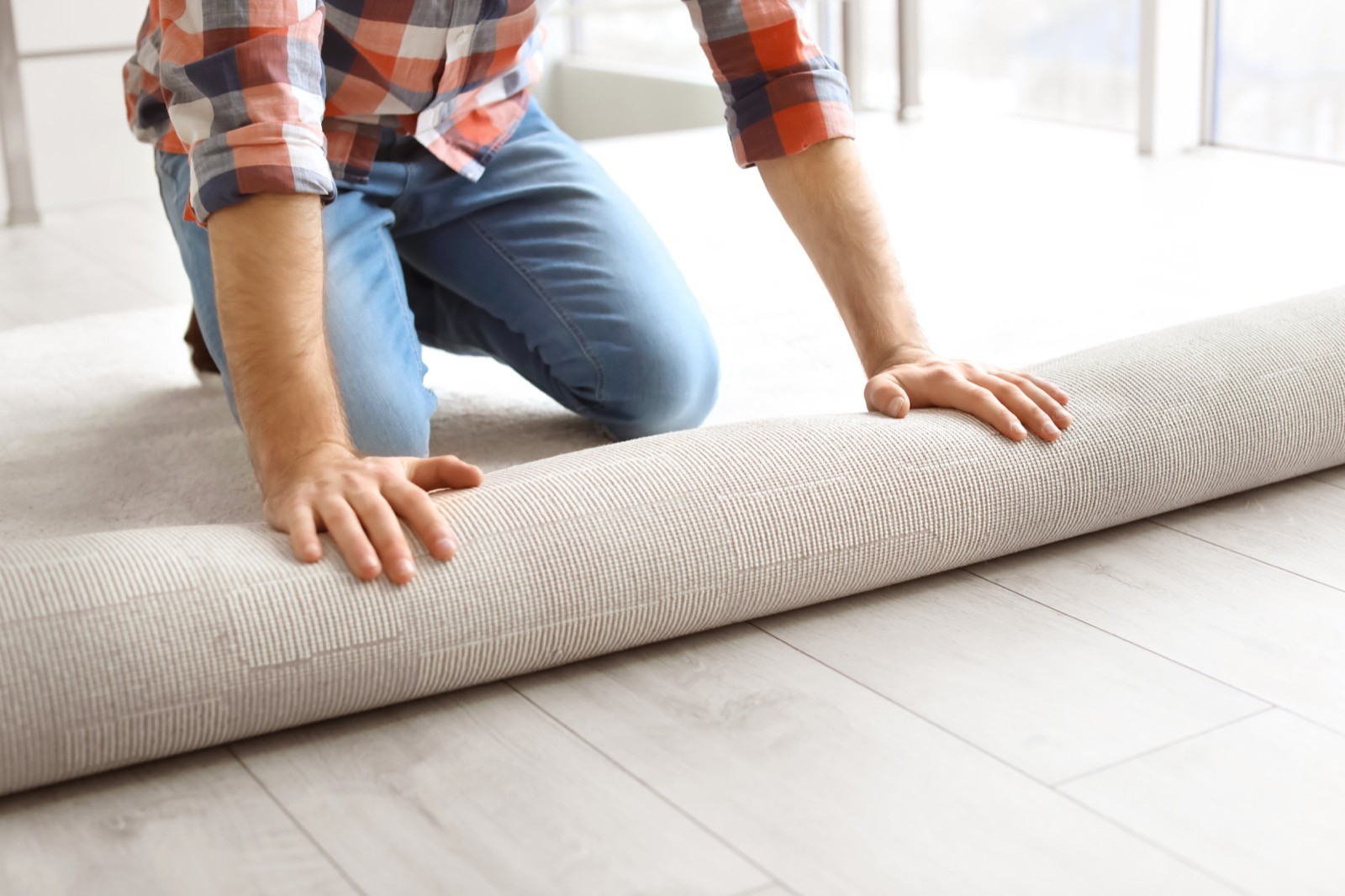 Carpet Installation
Carpet installation is a skill that is developed through years of experience, so using professional installers is the smart choice. They will create a seaming diagram, or a "blueprint," for the overall layout of the carpet, placement of seams, and transitions. This blueprint will assist us in the preparation and cutting of the carpet.
Professionals excel at minimizing and hiding seams. They will ensure that seams are placed away from areas subjected to pivoting traffic and will not run seams perpendicular to doorway openings. Professional installers will try to match the surface heights of various flooring products to minimize transitions.
Tile Installation
Installing this type of floor is difficult, labor intensive, and extremely exacting. We strongly recommend you use a reliable, seasoned, dedicated professional to install your ceramic floor. That way you can be assured of a beautiful and correct installation. Installing a ceramic tire floor is a skill that is developed through years of experience.
Vinyl Installation
Professional installers will start with a clean job site, a prepared subfloor, and remove any items that may damage the flooring during installation. Substrates must be dry, clean, smooth, and free from paint, varnish, wax, oils, solvents, and adhesive from former flooring. A properly prepared subfloor is important as imperfections can show through the new floor.
Many waterproof vinyl planks do not require glue for installation. They are installed using a floated method, much like laminate flooring. These glueless products are easy to install. The installer interlocks the planks to each other one at a time. To finish the floor, the installers add molding to cover the perimeter gap and install any additional trim pieces needed in doorways or where the laminate meets a different type of flooring. 
Laminate Installation
We recommend that a reliable professional is called to install your laminate flooring. That way you can be assured of a beautiful, efficient, and correct installation. Installing laminate floors is a skill that is developed through years of experience.
Installers will typically begin in the left corner of the area and leave a minimum ¼-inch space between the flooring and the perimeter walls. This is done because the laminate requires space around the edges of the room to expand. Along the wall, the installers use spacers as they work. This ensures the accuracy of this perimeter space. They will use one spacer for each square foot. Once your floor is fully installed, they remove the spacers and cover the perimeter gap with a trim or wall base. As the installers lay the planks or tiles in the desired pattern, they will carefully measure and precisely cut them to fit.