Best Flooring Options for the Nursery
Are you expecting a new addition to the family soon and planning to give them the cutest room in the house? Usually the cutest additions deserve the cutest rooms, but for babies, it's always good to play it safe! That's why we've compiled some of the safest flooring options to go with when planning out the nursery.
Hardwood
This may come to a surprise as hardwood isn't the softest option, however, hardwood is recommended as the safest flooring option under certain circumstances. These being that the hardwood is 100% sustainable, not reclaimed, not laminated, non stain, nailed down to the floor, and has natural non-toxic sealant that doesn't contain any UV protection. Hopefully your placement of the nursery is a place with limited sunlight, as it usually is, that way the flooring's beautiful color will remain for a long time.
Hardwood is very easy to clean, which is always a plus for a baby's room considering they come with all kinds of messes. It also doesn't hold dust, which is better for avoiding allergies within the room.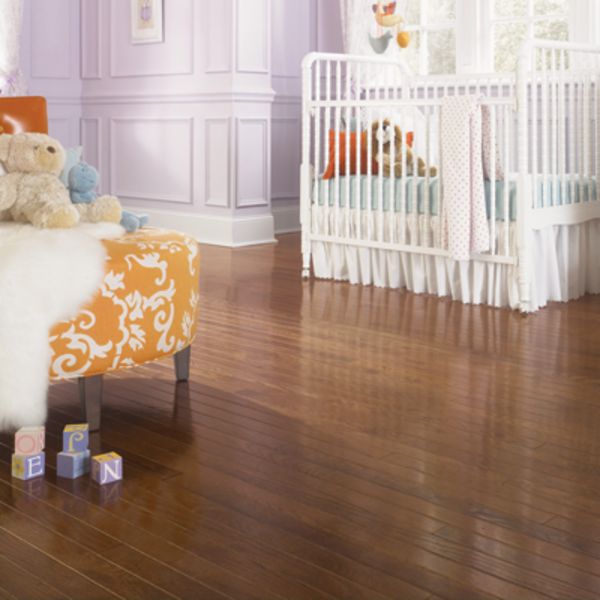 Natural Fiber Carpet
Although carpet is clearly the softest option and you would assume it would be a good option for the nursery, it actually isn't usually recommended. This is because carpets can trap dusts and molds that can cause allergic reactions for your child, or create an overall unhealthy environment. However, a natural fiber carpet avoids all of the disadvantages of the carpet but leaves the soft touch and beautiful look.
A great option for this is Mohawk's hypoallergenic, easy-to-clean and VOC-free air.o carpets. A smart choice for you and the environment, air.o is 100% recyclable flooring: the smartest and softest choice for the nursery.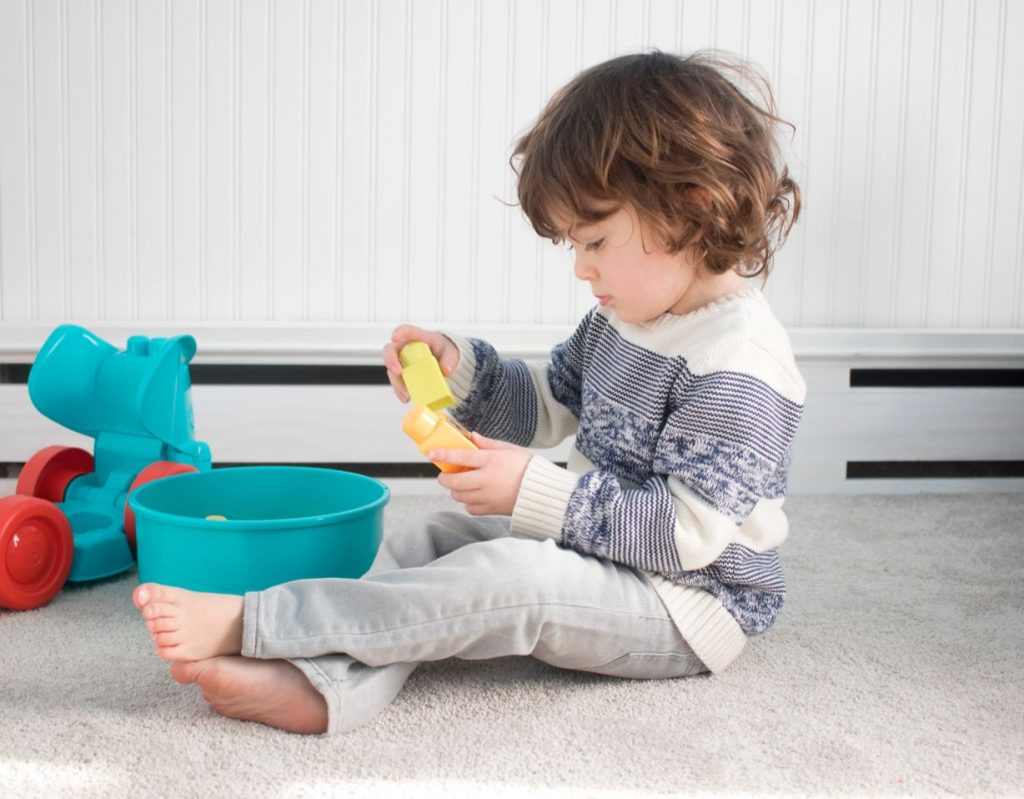 Bamboo Flooring
Bamboo flooring has become an ongoing trend due to its eco-friendly antimicrobial materials while remaining stylish and beautiful. More great qualities include easy maintenance, durability, allergy-friendliness and termite-resistance. All great things to include in a nursery! Bamboo is also water-resistant, so you won't have to worry much about accidents and spills.
During your nursery remodel or addition, you may be trying to stay within a specific budget in order to attempt saving some money. If that's the case, consider bamboo as it is the cheaper option than other flooring choices. With all of the advantages that bamboo flooring has for the nursery, it may be the smartest money-saving option.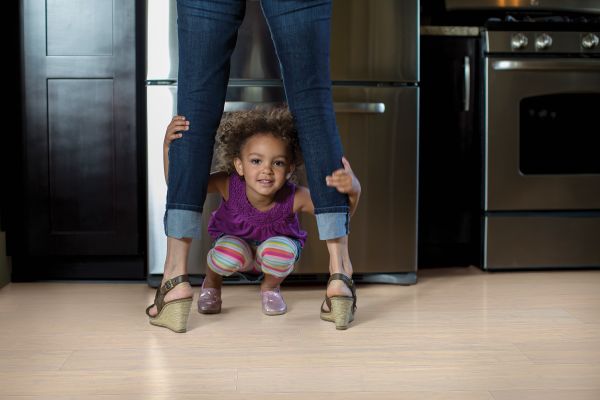 Cork Flooring
Cork Flooring is a natural, renewable product that is durable and resistant to mold and mildew, which is great for avoiding allergies. Cork is also a natural fire-retardant thanks to its unique cell structure. Also providing underfoot comfort and offering thermal and sound insulation if preferred, cork flooring might be just what you need for the nursery.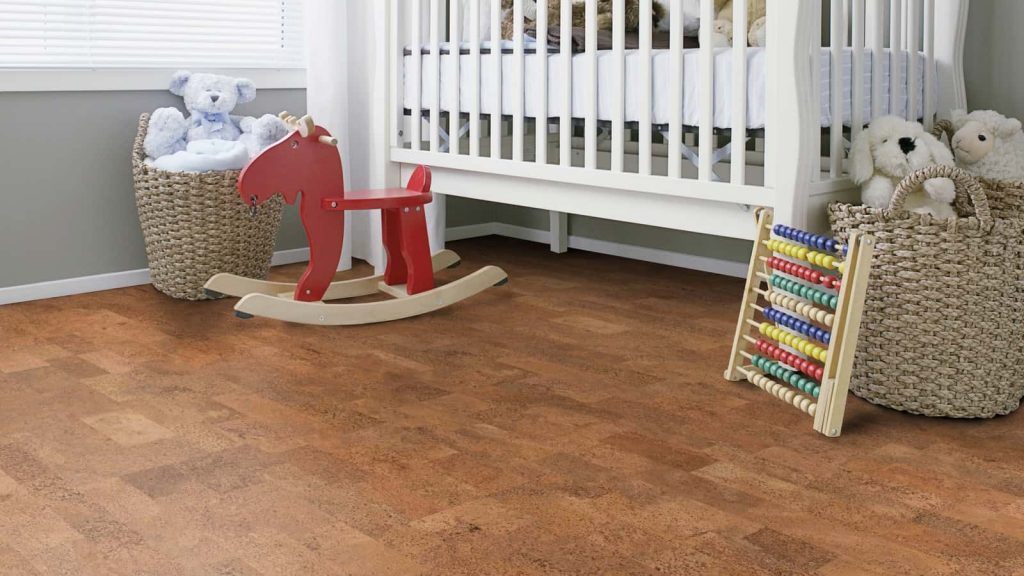 Each one of these flooring choices is a great and safe option for the nursery. They all come in a variety of shades, colors and styles for you to be as creative as you want with the room design. Start planning now so you can be fully prepared for your family's newest addition with the safest and cutest nursery!