The Best Flooring Options For Pets
It's hard to not absolutely love your pets, but it can get annoying when all they do is ruin your floors with their never ending shedding fur, long scratching nails, and dirty paws! Did you know there are floors out there that are a great fit for your pets, with durability and strength like no other? You won't have to feel the need to replace your floors anytime soon after installing one of these best flooring options for pets!  
Tile
Tile might be one of the better options to choose if you're looking for a more all-around pet protective flooring. These floors are water resistant, stain resistant and easy to clean. If you're considering getting a new pet that isn't yet potty-trained, tile is a flooring option that could make that process easier for you, not having to worry about all the accidents that are likely to occur.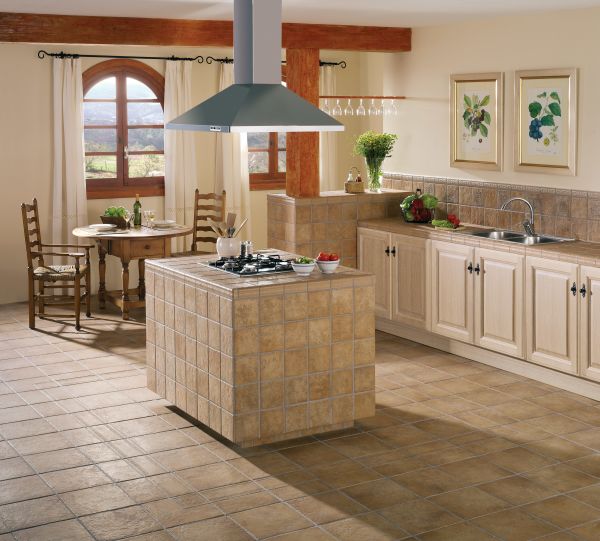 (source)
A downside of tile flooring is that they aren't the most comfortable flooring for your pets to rest on. Tile floors are hard and cold, but there are ways you can fix this such as installing a radiant heating system or buying your pet a little bed to lay on. That way the pet is comfortable and you are too knowing you can preserve your floors for a long time.
Cork
Cork floors are a great choice if you have pets for multiple reasons. First and foremost, cork flooring is microbial, meaning if your pet has an accident on the floor, it is less likely to lead to the growth of bacteria, mold and other harmful allergens. So, even though it's better to clean up quickly, if you don't happen to see it as soon as it happens you'll still be able to remove it safely.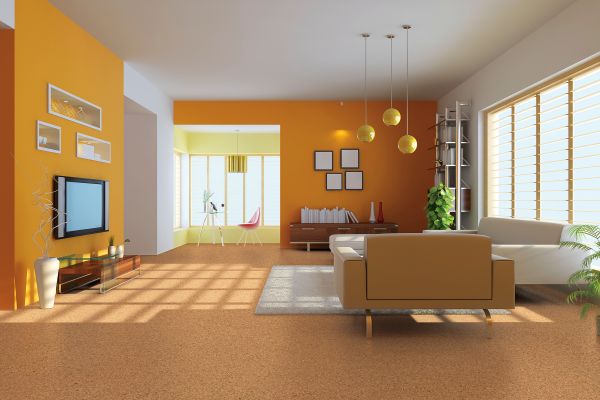 (source)
If you happen to be one of those people with multiple pets, cork floors are also a great choice because they are sound resistant, giving you peace and quiet while your pets could be running around! Along with that, it's scratch resistant, so not only will their long nails not be heard, they won't be seen either!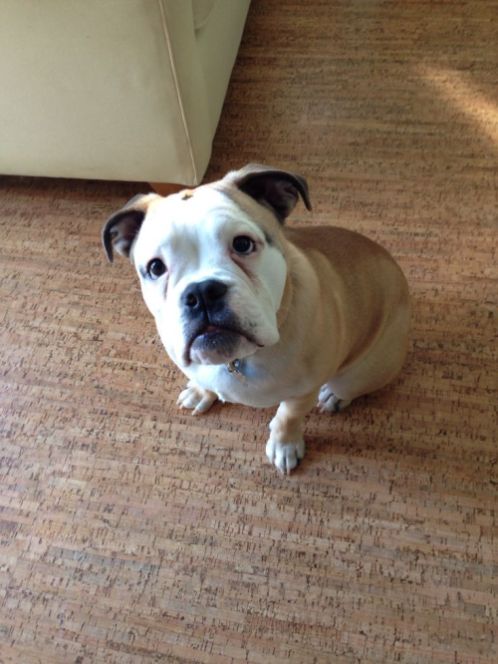 Although Cork flooring is not completely pet proof, it's a great option when that provides many benefits while resisting some elements that other floors would be much more vulnerable to when it comes to pets.
Luxury Vinyl
A flooring that can mimic the beauty of natural stone, tile or hardwood, but is much easier on your pets and your budget! Luxury vinyl flooring is a great choice for pets, with a soft underfoot, making it more comfortable for pets rather than tile, stone and hardwood themselves. Scratch and tear resistant, water resistant and easy to clean and maintain, luxury vinyl is an excellent choice.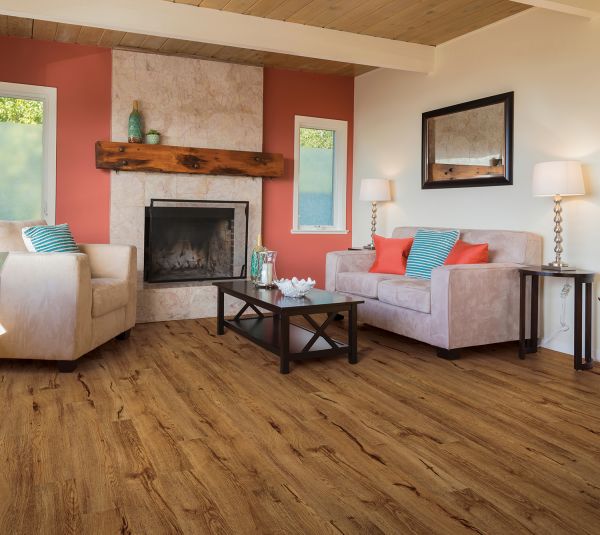 (source)
COREtec is a specific luxury vinyl product that would be wonderful for pets being that it is a 100% waterproof flooring with a softer and quieter underfoot. With styles so beautiful, you're bound to find the perfect flooring for your home and design. Shop our COREtec products here.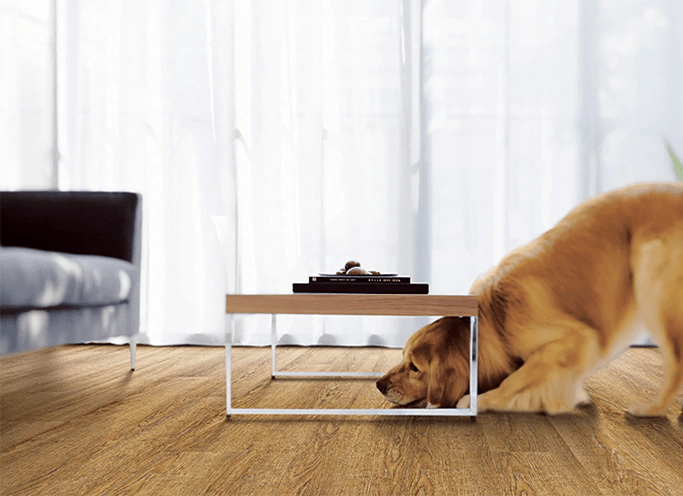 Carpet
Although you're probably thinking carpet is clearly a horrible flooring option for pets, due to accidents soaking in and staining, along with scratching and chewing it up, there are carpets out there that work with pets. For example, Mohawk's air.o option is a hypoallergenic carpet that will give you pure peace of mind.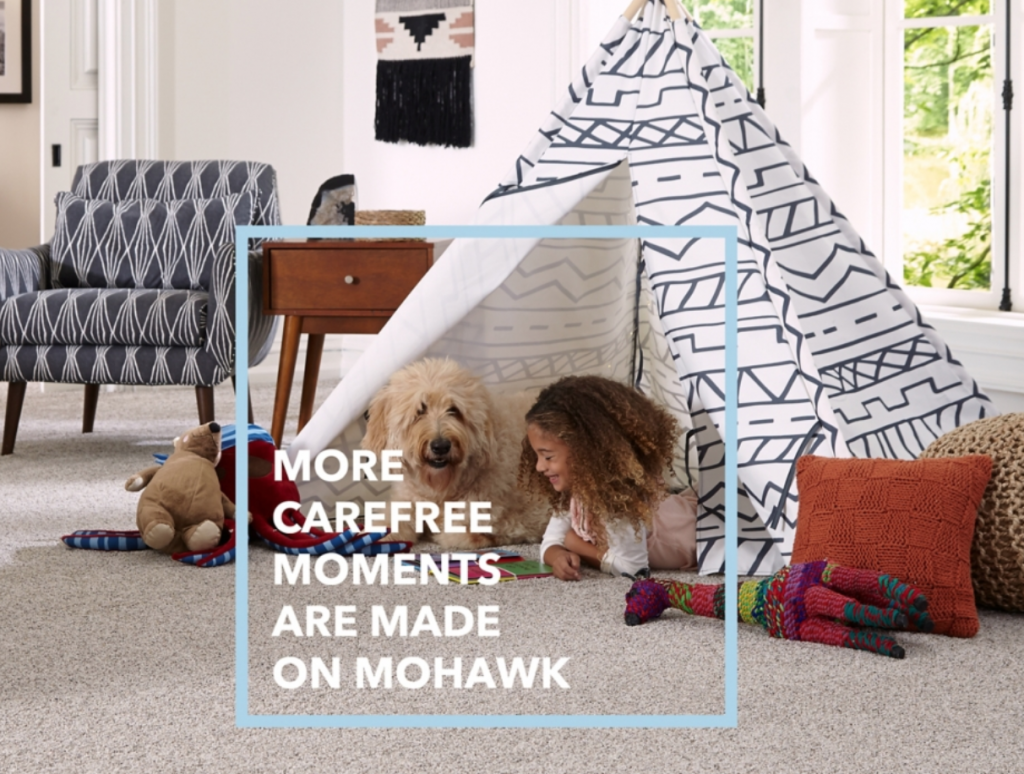 A hypoallergenic carpet's fibers don't absorb moisture, helping prevent the growth of allergens and microbes and also allowing it easy to clean. Air.o is also voc-free, created using advanced polymers with no latex or harmful VOCs, making it safe and odor-free. With all of these benefits to Air.o, it is also one of the softest carpets offered, perfect for your pet to be comfortable and able to relax.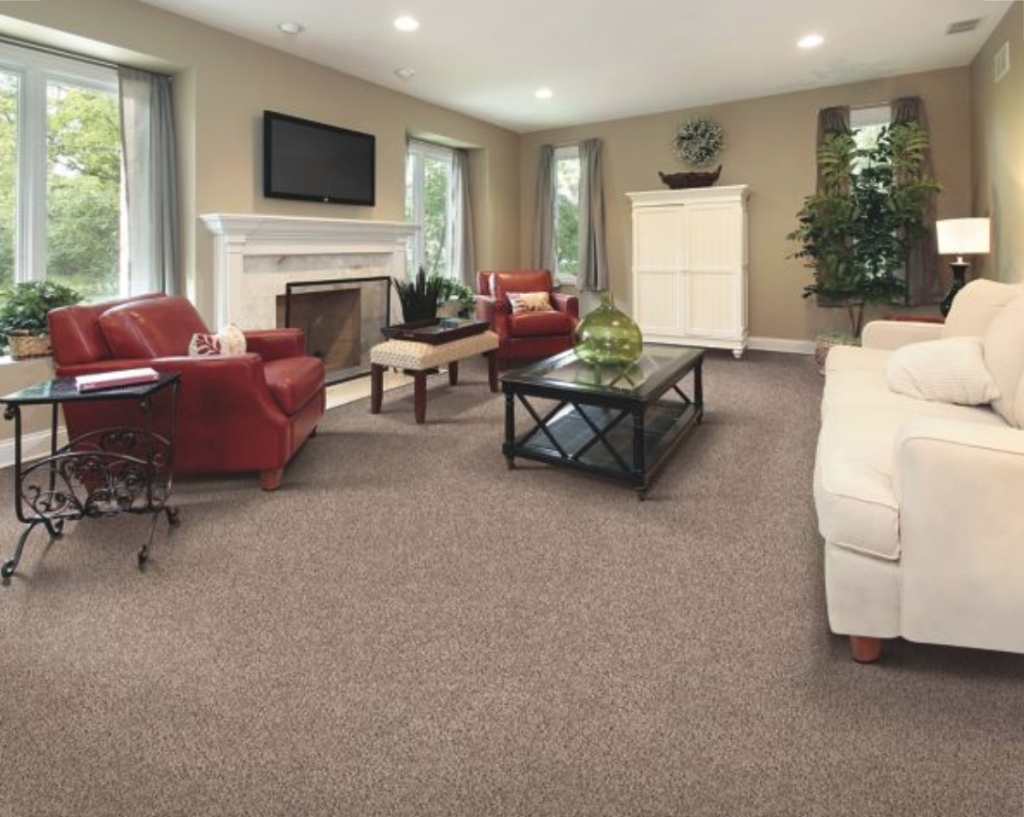 (source)
Here at Dolphin Carpet & Tile, we want you to be able share your floors with your pets and have less to worry about. Invest in a flooring that both you and your pets can be comfortable with!