The Best Types of Flooring for Your Child's Playroom
Of all the rooms in a home, it could be argued that a child's playroom takes on the greatest amount of strain. A playroom can serve as a wrestling room, an arts and crafts room, and sometimes even a snack room. As such, this multi-functional room must be able to endure whatever is thrown its way.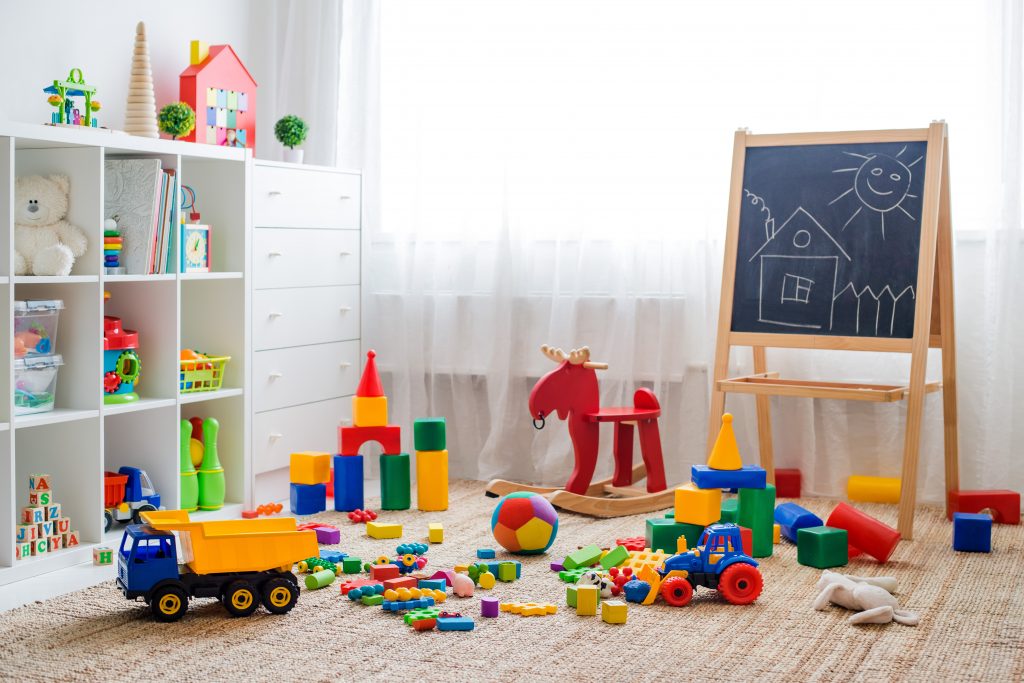 While we love our children, we still know that spills, messes, and scuffs are inevitable whenever they are near. With this in mind, the flooring in a child's playroom needs to be able to withstand quite a bit!
Playroom flooring should be durable, resilient, and, most importantly, safe. There are many flooring options available for your child's playroom, but not all are created equal.
Here are the best types of flooring for your child's playroom:
Laminate Flooring
Attractive, inexpensive, and durable, laminate flooring is a fantastic option for your child's playroom. Not only is laminate able to mirror the looks of more expensive materials, but it is also moisture resistant. This means that if your child spills something on the floor, cleaning up is simple. Laminate is one of the most low-maintenance flooring options on the market.
When it comes to playrooms, the ability of laminate flooring to withstand scrapes and scratches makes it a popular choice. Your child can drag toys across the floor without you having to worry if they are damaging your beautiful new flooring.
Carpet Flooring
Before you immediately dismiss carpeting as a feasible option for your child's playroom, consider two things:
Carpet is by far the safest flooring option out there.
Carpet is by far the most sound-absorbing flooring option out there.
When it comes to a playroom, children are going to be…playing, and when this occurs, they can trip, fall, slip, and slide without a moment's notice. This is where the softness of carpet flooring serves as a real benefit. When your child takes a spill, you can rest easy, knowing that the carpeting will cushion their fall.
From a noise perspective, wouldn't it be nice if the laughter, shouting, and occasional screams coming from the playroom, didn't always echo throughout the entire house?
However, carpeting lacks stain resistance, and because of this, it can be a risky proposition for a child's playroom. When choosing flooring for a playroom, you'll want to weigh the pros and cons of carpeting to decide what makes the most sense for your family.
Tile Flooring
In addition to being durable, tile flooring has the benefit of being easily replaceable in the unlikely event that damage occurs. Not only is tile a sturdy flooring option, but it is also quite attractive. This ensures that you won't have to make concessions on your personal tastes when considering your child's needs.
Tile, much like laminate, is moisture-resistant. So if your child spills or causes messes in the playroom, cleanup is easy. A low-maintenance flooring option that will last for years, tile is a fantastic choice for your child's playroom.
Making The Right Flooring Choice
When considering flooring options for your child's playroom, you will want to consider what makes sense for you and your family. Whether you are looking for something easy to clean, safe, stylish, or a combination of all three, there is a flooring option out there for you!
Interested in learning more about the types of flooring available for your child's playroom? Contact us today, and a member of our team will be in touch!