What's the Best Flooring for Your Dog?
We love our dogs. We walk them, we feed them, and we even give them little beds to sleep on. Our dogs are a part of our family, meaning they spend a lot of time in our homes and on our flooring.
As cute as little Rufus or Daisy might be, they can almost certainly wreak havoc on the flooring of our homes. Even the most well-behaved of dogs is going to have the occasional accident.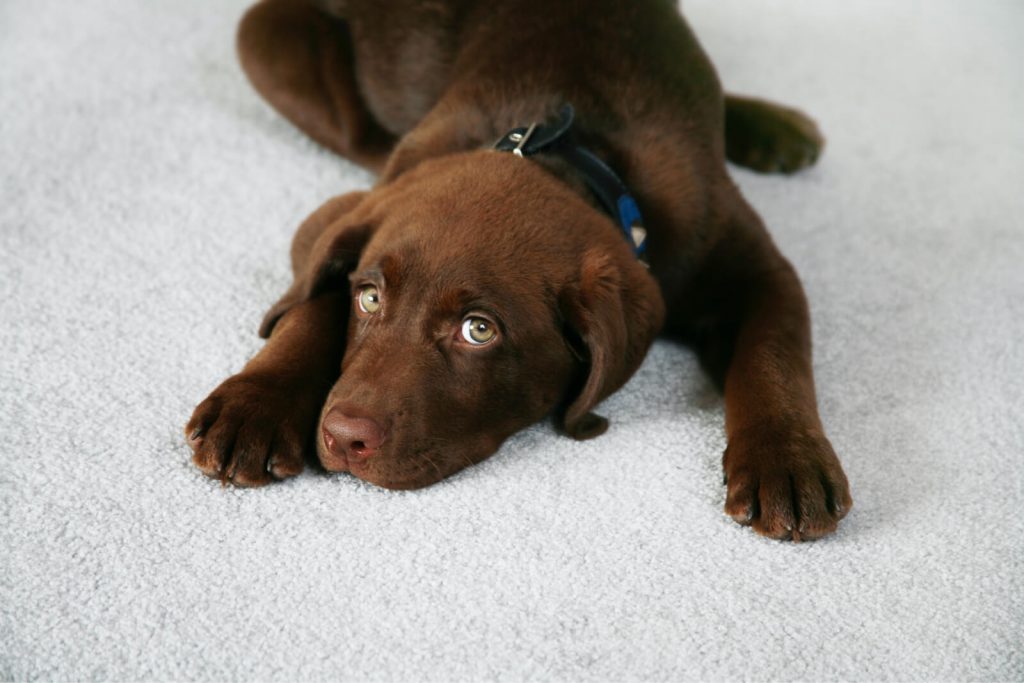 Set yourself and your dog up for success by ensuring that you have the right flooring in your home. Here are the best flooring options for dog owners:
Tile Flooring
A durable and attractive option, tile flooring is resilient enough to handle the daily wear and tear of your dog. Both water-resistant and easy to clean, tile can help remove the stress associated with possible accidents that your dog might have inside the house. This makes it an ideal flooring material for puppies not yet fully potty trained.
Also, tile is highly customizable and comes in different patterns, styles, and colors, meaning that you won't have to sacrifice your personal tastes for your pup.
Luxury Vinyl Flooring
Low maintenance and durable, luxury vinyl flooring is an aesthetically appealing option for price-conscious dog owners. With its ability to mimic other more expensive types of flooring, luxury vinyl has gained popularity in recent years.
Both water-proof and scratch/stain-resistant, it is up to the task of taking on whatever your dog throws its way. An added plus, luxury vinyl flooring is easy to clean and comfortable to walk on for both you and your pet.
Laminate Flooring
Similar to vinyl, laminate flooring can provide the look of a more costly flooring option, like hardwood, but at a much lower price point. Laminate flooring is visually appealing and stain-resistant, meaning any messes your pet makes won't be cause for concern. It's also easy to clean and durable when it comes to scratches and claw marks.
Engineered Hardwood Flooring
While hardwood flooring might not be the best option for dog owners, high-quality engineered hardwood is the most pet-friendly hardwood option out there.
Compared to traditional hardwood flooring, engineered hardwood is considerably more water-resistant, making cleaning up accidents easier. It will also help boost the potential resale value of your home in ways that other types of flooring on this list might not.
Our dogs are a part of our family. Because of that, they must be considered when we make major home decisions. By selecting a flooring option that makes sense for them, we save ourselves the headache of replacing flooring in the not-so-distant future or dealing with unsightly stains and scrapes in the interim.
We love our dogs. By selecting the best flooring option for them, we will be able to better love our homes too.
Are you interested in learning more about the best dog-friendly flooring options available to you? Our Dolphin Carpet & Tile experts are waiting to assist you and will guide you through your home project every step of the way.